How Much Do Business Cards Cost?
Business cards may be small, but they have a tremendous impact on business. Compared to other marketing tools, they are the easiest and most cost-effective way to make a lasting impression on potential customers.

So, how much does it cost to print business cards? Business cards are low-cost and easy to produce, especially when you buy them in bulk. You can get cheap business cards with no extra finish for £15 for 500 pieces, including VAT. What a steal!

Adding special finishes to your business cards will result in an increase in price, but you may be surprised it's not as much as you would expect. Let's take a look at the business card prices for those with an extra finish.

Solid Laminated Cards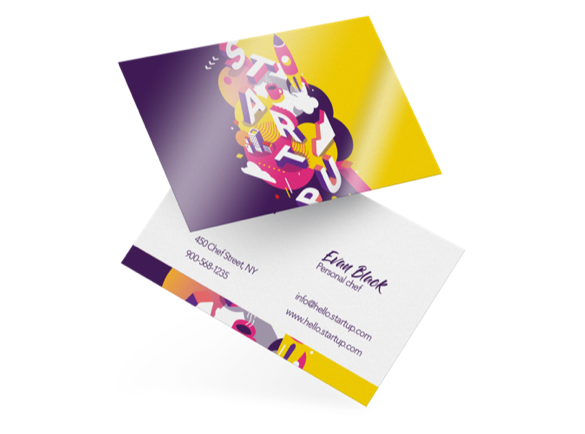 If you prefer to give the entire surface of your business cards a protective layer, go with laminated business cards. You can choose between a matt, glossy, or velvet foil. For only £22 including VAT, you get 500 extra solid business cards that can last for a long time.

Business Cards with Spot UV Finish
Spot UV business cards have one of the most striking finishes. It gives your cards a shiny, striking finish on the areas you want to highlight, such as your business' logo, name, or other important details. Ordering 500 pieces of Spot UV business cards will cost you only £35, including VAT.

Pearlescent Business Cards
For a more dream-like, shiny effect, order pearlescent business cards for only £41, including VAT, for 500 pcs. Anyone who receives these business cards is sure to be mesmerised by the pearlescent, astral effect. 

Metallic Business Cards
Give your business cards a striking, luxurious effect by ordering special foil business cards. The inline cold foil gives your business card design a shiny, metallic effect that is sure to leave a lasting impression on any recipient. This business card will cost you £100, including VAT, for 500 pieces.

Multilayer Business Cards
Everybody talks about the front and back of a business card, but what about the edges? Order multilayer business cards to create an eye-catching effect, when they're stacked, for £140 for 500 pieces, including VAT. Not only will your business cards have a striking effect, but they will also feel sturdier, and more exclusive.
The average price of business cards, even with extra finishes, is relatively low cost. Feel free to contact us or comment down below, if you have any questions!