How to Stand Out At an Exhibition or a Fair
You can gain great exposure and meet potential customers at trade shows, also called trade fairs or exhibitions. We know it's important for your company to get the attention it deserves, so we are going to share with you a couple of different strategies to get your booth to stand out.

Make your stand a showstopper with these quick tips:

Invest in a great display

Having a great display is a must. It's the first thing exhibition attendees see after all. A cool design will have people racing to your stand.

Invest in high quality and well-designed exhibition materials such as presentation walls and display panels. Have branded furniture to display your products. Try including a video presentation that people would line up to watch.

If your budget is limited, have eye-catching and well-designed presentation boards or banners that tell a story. Create a booth that looks clean, presentable, and highlights whatever product or service you are selling.

Dress like a team

Have your exhibition team wear branded uniforms to boost brand recognition and create a unified look in your booth. Create uniforms that stand out, but make sure they're still in line with your brand. We are sure that you won't need to wear something outrageous in order to grab people's attention.

Mascot power

Who doesn't love a good mascot in trade shows? Mascots are effective marketing tools. They bring more attention to your booth and you can easily spot them from afar. They're also a great photo opportunity not only for the press but also for attendees. More often than not, people like to take a picture with a big, fun-looking mascot and post the photo on social media, which also generates online attention for your business.

Create a video presentation about your brand

Video presentations are a great way to attract a crowd. They're also very handy when presenting your business. It's hard to have a one-on-one discussion with every single attendee of the exhibition fair. Videos can easily present to people your new product or service even if you're preoccupied.

Have free food and drinks ready

Trade shows are tiring affairs, that get people hungry and thirsty. Offer your booth visitors some snacks and refreshments. Consider handing out a branded water bottle. Better yet, if you're in the food industry, offer visitors a sample of your food product. While they're eating or taking a sip of water at your booth, you can strike up a conversation about your product or service.

Have well-designed promotional materials

Nothing says professional and trustworthy like a well-designed promo material. Business cards, brochures, and catalogs are perfect during trade shows. They catch people's attention, give information to potential customers, and leave a good impression of your business even after the trade fair ends.

Have memorable but functional giveaways

Giveaways are a staple for all trade show booths. They're a classic way to attract people to your booth. Since almost everybody in the trade show has some sort of giveaway, it's important to stand out. Most businesses give out corporate mugs and pens. Do something different. Have freebies that are unusual, but still relevant, useful, and in line with your brand.

There are a lot of options for corporate giveaways you can use. Why not try USB sticks, shot glasses, notebooks, and even lighters among other things for your giveaway?

Give out big, branded reusable bags

You already know that almost every company is going to have some sort of freebie to give away. It can be quite a handful for attendees to just walking around with all these things in hand.

Give out big, sturdy, branded reusable bags that to ease your trade fair attendees from carrying all those giveaways. Plus, all those people walking around with a bag with your logo on it provide free advertising for your company. People will go on a search for these bags and end up at your booth.

Give exclusive prizes

Stand out by having a raffle or contest and giving people exclusive prizes. You can have people leave you their business cards or fill out a raffle ticket. Later on, at the end of the day or of the trade show, you can announce the winner. People love a game, so this strategy is sure to get you some attention.

Use creative stunts to catch people's attention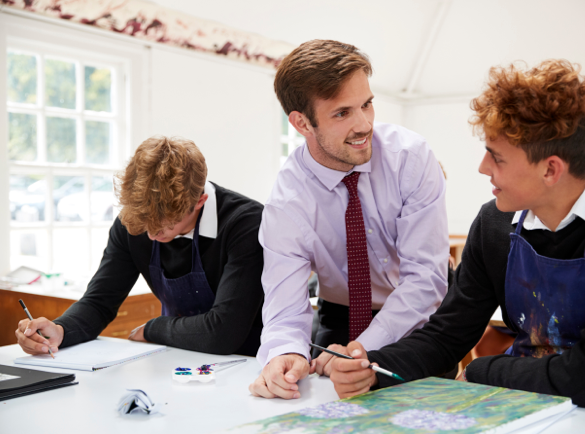 Do something unexpected that other companies haven't thought of, but make sure it's still in line with your business. For example, if you're in the art or design industry, have a live painting demonstration for people to watch.

Incorporate some of these strategies into your plans for the next trade fair in order to make an impact on your visitors. Go as bold or keep it simple, it's all up to you.